Click Here to request a printed copy of Exceptional Family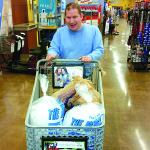 HB 144 Commission: Faces of Advocacy
Member Andrew Venetianer: Self-Advocate
I am 32 years old, and I live in Louisville with my Family Home Providers, the Smith family.
I have been diagnosed as having PDD (Pervasive Developmental Disorders), ADHD and mild intellectual disability.
I attended the Binet School...Read More »
---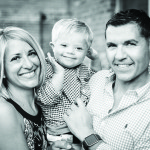 HB 144 Commission: Faces of Advocacy
Member Lynn Braker: Advocate
As one of the newest members of the HB 144 Commission known as the Commission on Services and Supports for Individuals with Intellectual and Developmental Disabilities, my eyes have been opened even further and my heart...Read More »
---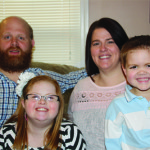 When I was contacted by the Commission for Children with Special Heath Care Needs (CCSHCN) about doing this article, my first thought was, "Seriously, it is the holidays and I don't have the time to do this." But after a brief second of thinking, I agreed.
Why? For...Read More »
---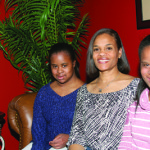 Coordinating  Care for Thousands of Kids
When Jackie Richardson interviewed for the Executive Director's job four years ago for the Commission for Children with Special Health Care Needs (an agency within the Cabinet for Health and Family Services), it took...Read More »
---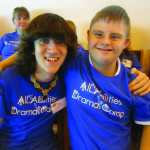 Jessamine County Teacher Runs All Abilities Drama Camp
All Abilities Drama Camp, created for youth and adults with and without disabilities, is in the process of planning for its seventh year in existence in Lexington.
This camp started as a small, not-for- profit experience, dreamed up by...Read More »
---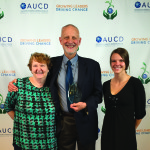 Started my career as a teacher of students with severe emotional and behavioral disorders at a state institution in the fall of 1969.
And the most important work that I have ever done, I have done as a teacher – first, of students with significant disabilities,...Read More »
---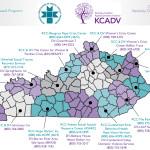 This is what it was like a little more than a decade ago before the formation of Project SAFE, a statewide network of collaborators who provide services for people with disabilities who are victims of sexual assault or domestic violence.
If a woman with Down syndrome,...Read More »
---
The Commission for Children with Special Health Care Needs has a unique program to provide support to parents of children with disabilities.
The Family to Family Health Information Center (F2F HIC) is led by parents of children with special needs who, as parents themselves, have experienced first-hand the maze...Read More »
---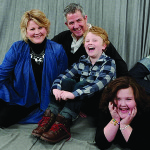 As social beings, we need others to survive and thrive. For many of us, friendships are formed naturally with little effort.
We meet someone and connect through our common interests. After discussing our likes and dislikes, wants and needs, desires, hopes and dreams, we...Read More »
---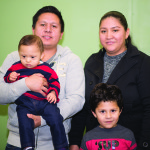 It nearly broke Raquel Covarrubias's heart when the pediatrician told her the news.
After all, the nurses at the hospital had said her newborn baby Erick was fine.
But here she was, three weeks after his birth, faced with the news that her baby...Read More »
---
If you want to hear the latest developments in disability-related services or share your ideas for improvement, the HB144 Commission is an ideal place to start.
The HB 144 Commission is formally known as the Kentucky Commission on Services and Supports for Individuals with Intellectual or Other Developmental Disabilities....Read More »
---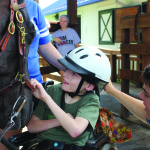 The first time Kim Whittinghill-Smith dropped off her daughter, Sophie, at The Center for Courageous Kids summer camp, she was convinced that Sophie wouldn't stay.
Then, 12, Sophie had never been away from her parents. Because of a loss of oxygen at birth, Sophie has cerebral...Read More »
---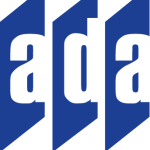 The Americans with Disabilities Act celebrated its 25th anniversary in the summer of 2015, but the fight for this landmark legislation began long before 1990.
The disabilities rights movement consisted of action as well as the idea that people with disabilities should no longer be pushed...Read More »
---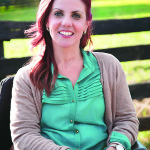 August 4, 2007 is a date that forever changed my life when I became a T-4 paraplegic at the age of 21.
On a foggy night, driving a little too fast on my way home from a mud volleyball tournament, I missed a curve...Read More »
---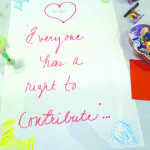 Public Policy means the laws, regulations and funding priorities that impact people's lives.
One of the great things about living in a democracy is that we all have opportunities to impact public policy.
Each year, CCDD promotes Public Policy Priorities that reflect our commitment of ensuring people with disabilities have...Read More »
--- by Chastity Ross, CCDD Chairperson
Hello and welcome to the Exceptional Family Magazine, 2016 edition.
It is an honor to serve as the Chairperson for the Commonwealth Council on Developmental Disabilities (CCDD).
CCDD is made up of people with disabilities and family members with disabilities, along with allies who work for...Read More »
---